Align objects on my web page
To align objects on a web page you need to use the Grid feature in the Website editor.
To use this feature, from the website channel click on the website editor.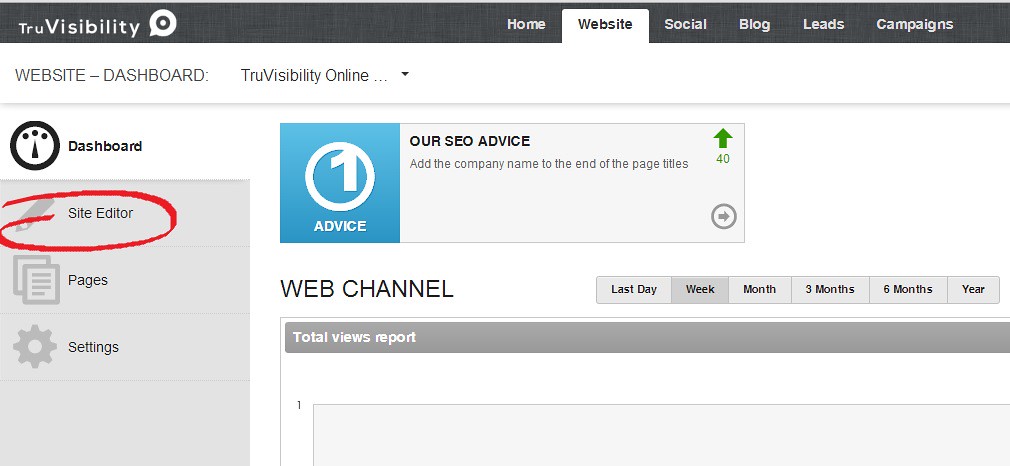 Add the object from the widget menu to your page by dragging and dropping them on the canvas area.  In this example we are adding a box, text widget, and image.
You can then arrange the widgets so they are in the basic layout you want them.
When you are ready to align the objects, click on Grid button in the top menu.
The grid feature will draw a grid on the canvas.  You can use the lines of the grid to move the widgets you placed on your page so they line up with the vertical or horizontal lines.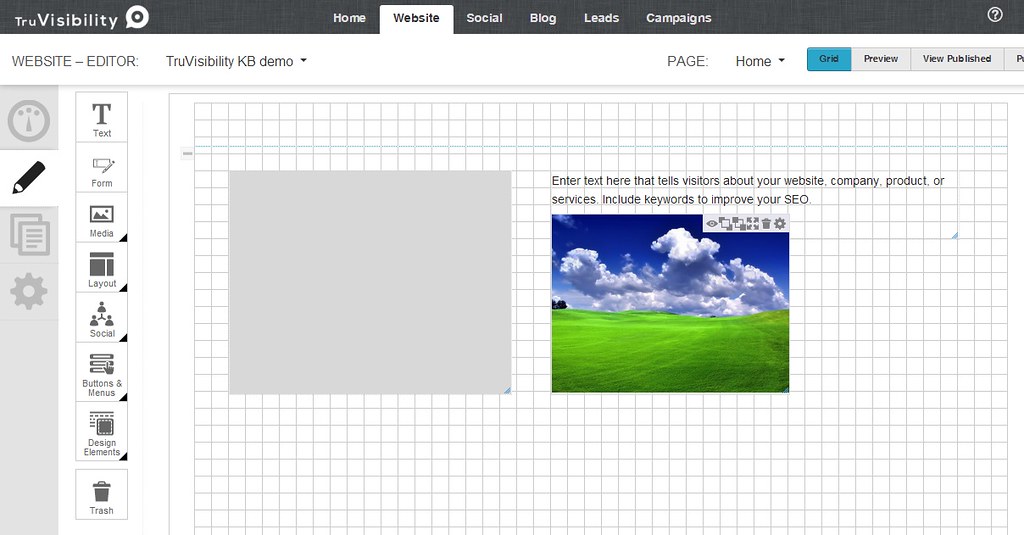 To remove the grid when you are done, click on the Grid button.