Adding files to your website to download or print
If you want to allow users to download or print a file from your website, you can add a File widget to your website in TruVisibility.
To insert a File, start by accessing the website editor and go to the page you want to add the File to
1.  In the widget menu, select Apps and drag the File widget on the page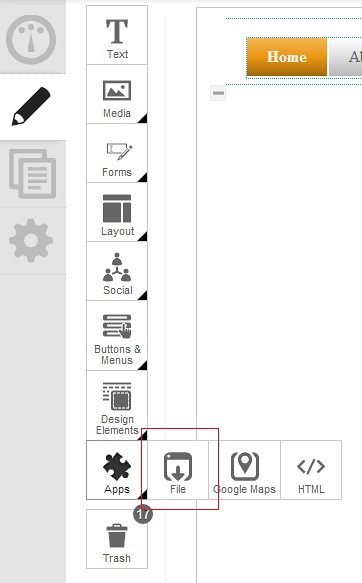 2.  Once the File widget is placed where you want it, click on the edit option to modify the settings
3.  You will first need to upload a file from your computer, or if you have a file you already uploaded that you want to use, you can search for it in the Gallery (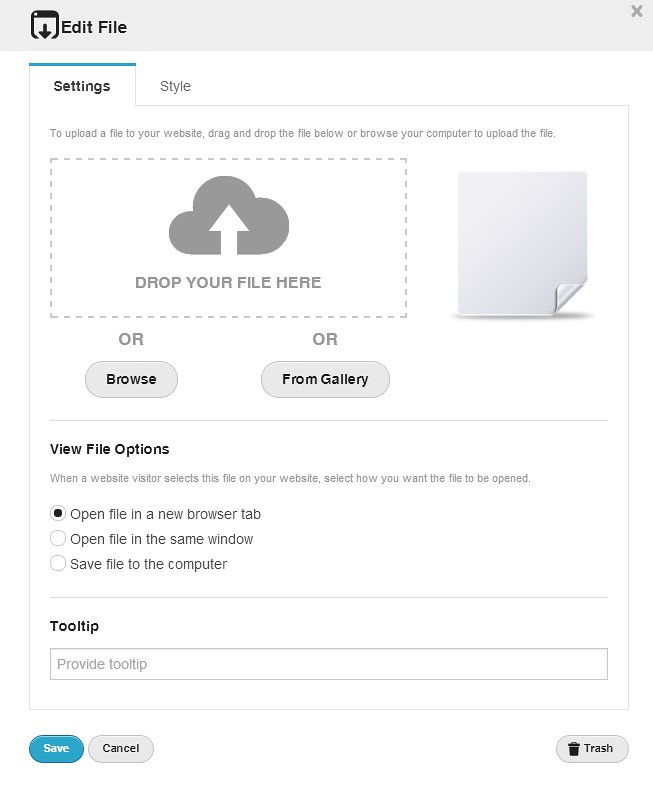 4.  In the view file options, select what action will happen when a website visitor clicks on the file 

5.  If you want to include a Tooltip with special instructions, you can provide one to visitors
6.  Under the style tab, you will select how the file will appear on your website. When clicked on either the image, button or link you create, this will open the file you selected or uploaded on the Settings tab. 
a.  Image - You can upload an image that will appear on your website.
b.  Button - Create a button and style the button
c.  Link - This will appear as a text link with a caption you create.
7.  When you are done click Save.