Access all of my files uploaded
Access all of my files uploaded
Some widgets allow you to upload files for website visitors to see or download from your website. The file gallery keeps a listing of all the files you have uploaded on your website from the Image Widget, Slideshow Widget or File Widget.
1.    To access the File Gallery, go to your website editor and click on File Gallery option.

2.    A window will appear with a listing of all the images you have uploaded.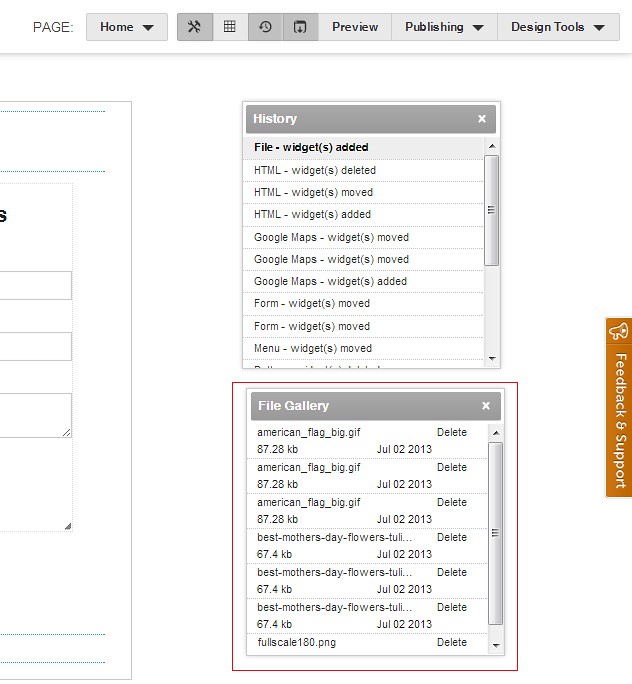 3.    If you click on an image, it will open in another tab on your browser.
4.    You can see the size and when the image was uploaded to your website.
5.    If you select to delete a file from your gallery, it will be removed from any widget it is currently placed in but the widget itself will not be deleted.